BACK TO PROJECTS
SUPER A - TRAPPED
Book/Book+Print · CP023 · 2021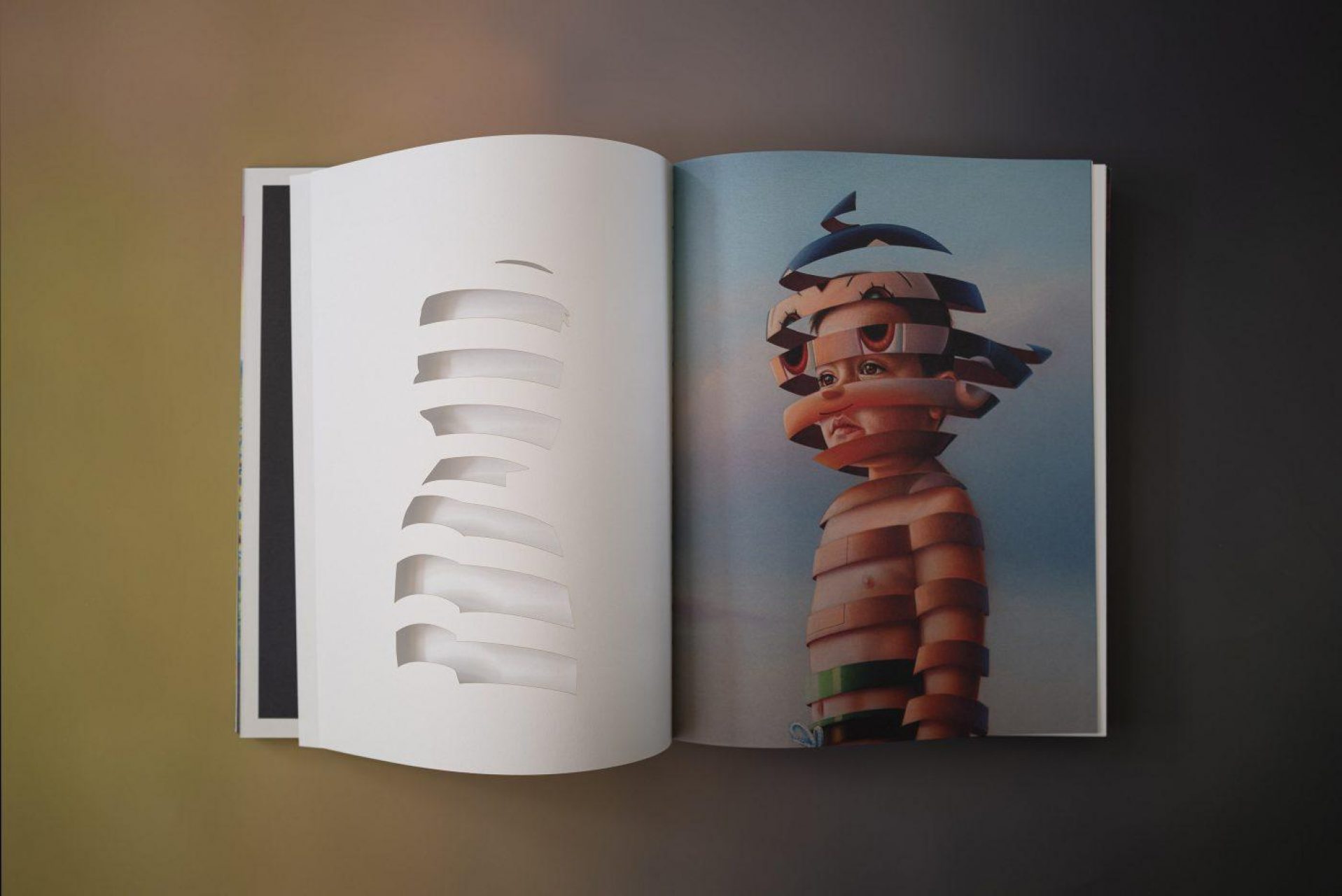 To celebrate the first 3 years of Super A's "Trapped" series we worked on a book, print and special hand-painted artist edition.
INFO
Hand-bound Hardcover book
24 x 32 cm (9,45" x 12,6"), 256 pages
Offset printed inner pages on 120 grams Munken Lynx Rough paper
Offset printed cover on 120 grams Wibalin paper, with embossed details
Edition of 1000
ISBN: 978-90-830221-8-5
CONCEPT
Chemistry Publising
LITHOGRAPHY
Sebastian Hanekroot
PRINTING
Jos Morree Fine Books
GET THE BOOK
THE BOOK · CP023 · 2021
Trapped is an overview of all Super A's work made for the "trapped" series he started working on 3 years ago. This hand-bound book contains of photo's of all the paintings, the murals, work in progress pictures and text by Katharina Gallade (Galerie Droste) and Andrew Hosner (Thinkspace Projects).
THE PRINT · CP023 · 2021
"Forest Animals" is a fine art print that is sold as a set together with the "Trapped" book and.

After photographing the original work in high quality, we did the lithography in order to get a good true-to-life colour reproduction.
The prints where produced in our studio in an edition of 200 + 10 AP's.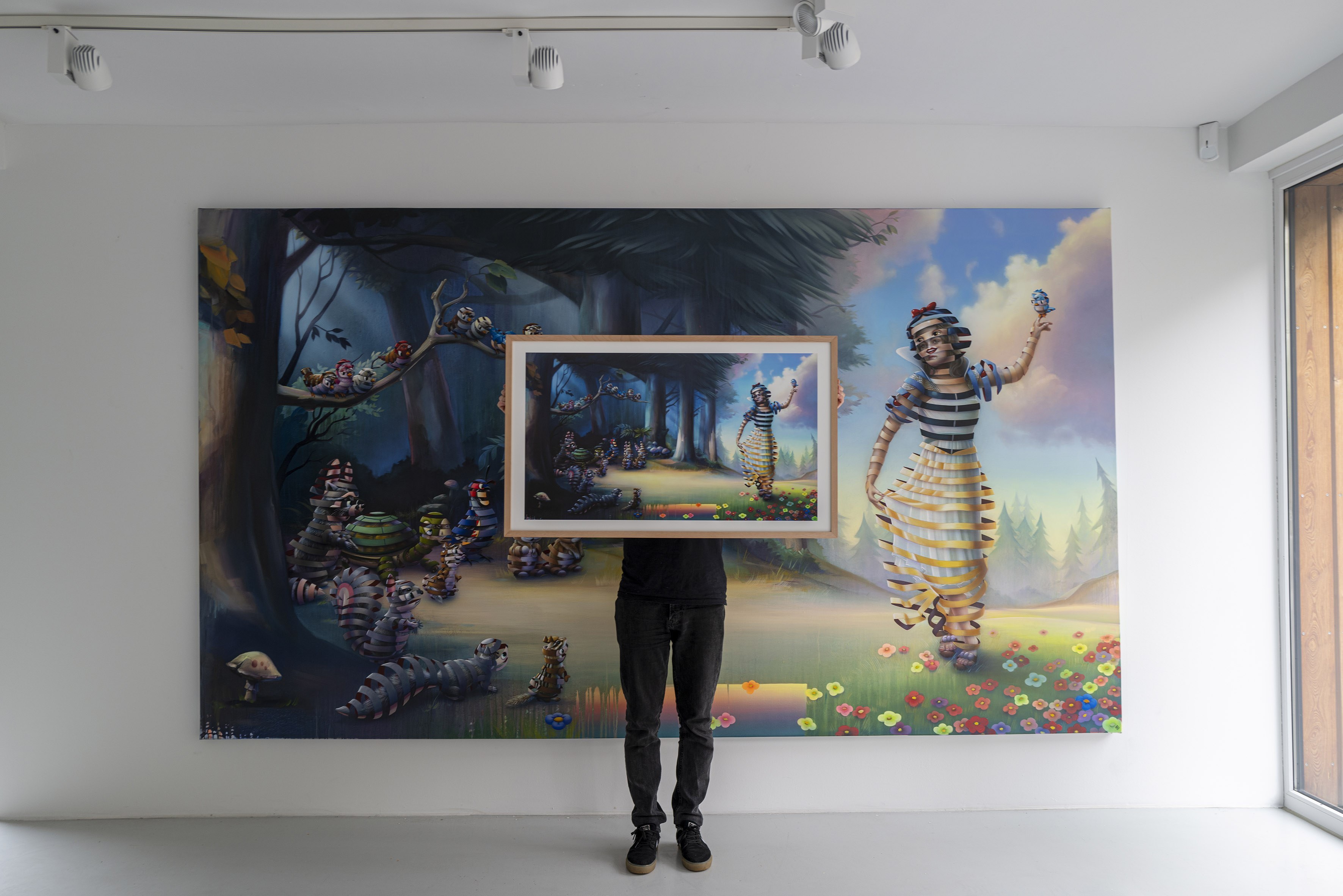 THE ARTIST EDITION · CP023 · 2021/2022
Together with the artist and bookbinder FopmaWier, we worked on a number of hand-painted and hand-made boxes. The boxes all contain a signed book and can be hung on the wall.

During Super A solo exhibition "Through the Facade" organized by Galerie Droste, the first series of boxes was released. For this first series, an entire work was created by means of 24 unique boxes.

In 2022 we will release a second series in cooperation with Thinkspace Gallery and probably through a number of smaller releases.

Stay Tuned :)