BACK TO PROJECTS
Timber Sommerdijk - Fernweh
Magazine+Riso Print · CP024 · 2021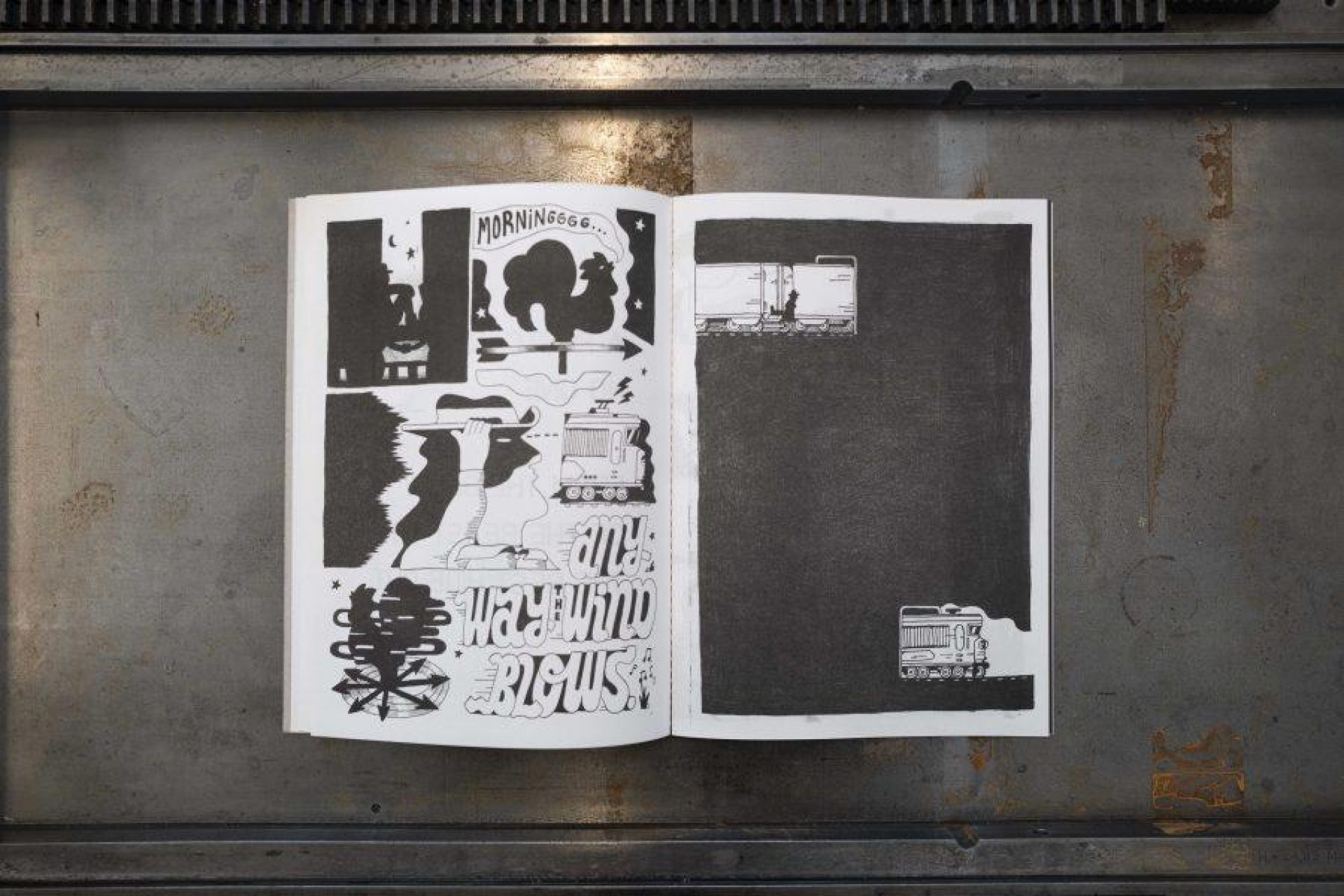 Timber's project "Fernweh" in it itself is a drifter or as he like to call it a Hobo; it roams around and searches for freedom, meaning, craziness, filth and inefficiency. Those things come together in a Hobo existence, and from this perspective he started making this fictive diary or is it an anthropological research, toilet paper, pillow or a fire starter? Because a Hobo existence, don't we all want that? In this Lockdown, as a maker, he is the Hobo, and this research is his wanderings.

INFO
Magazine, 56 pages
20,5 x 28,5 cm (7,87" x 11,02")

Silkscreened and letterpressed cover on 0,5 mm Eska board
Risograph printed inner pages (1 color Black) on 90gr EOS 2.0 paper
Hand bound, Side sewn stitch

Open edition, signed by the artist
Including 13,5 x 19,5 cm (5,31" x 7,68") Riso print
ILLUSTRATIONS & GRAPHIC DESIGN
Timber Sommerdijk
BOOK DESIGN
Timber Sommerdijk & Roald de Jong
PRINTING & BINDING
Chemistry Printshop
The magazine is the end product of Timber's research about the hobo lifestyle and is made during the last year of his study at the HKU in Utrecht, The Netherlands. We helped him during the proces and print and bound the zines in our own studio in Leeuwarden, The Netherlands. The covers where printed using an old Cyclostyle mimeograph and embossed details where added with our Fag standard proofing press. The inner pages where all Riso printed and we bound all magazines using an industrial sewing machine.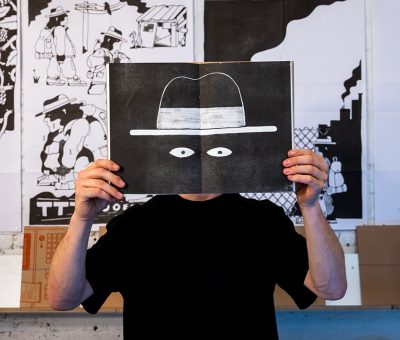 Is this how you would like to life if society gave you the opportunity?