BACK TO PROJECTS
Kladmuur - Early days of wall writing
Book · 2021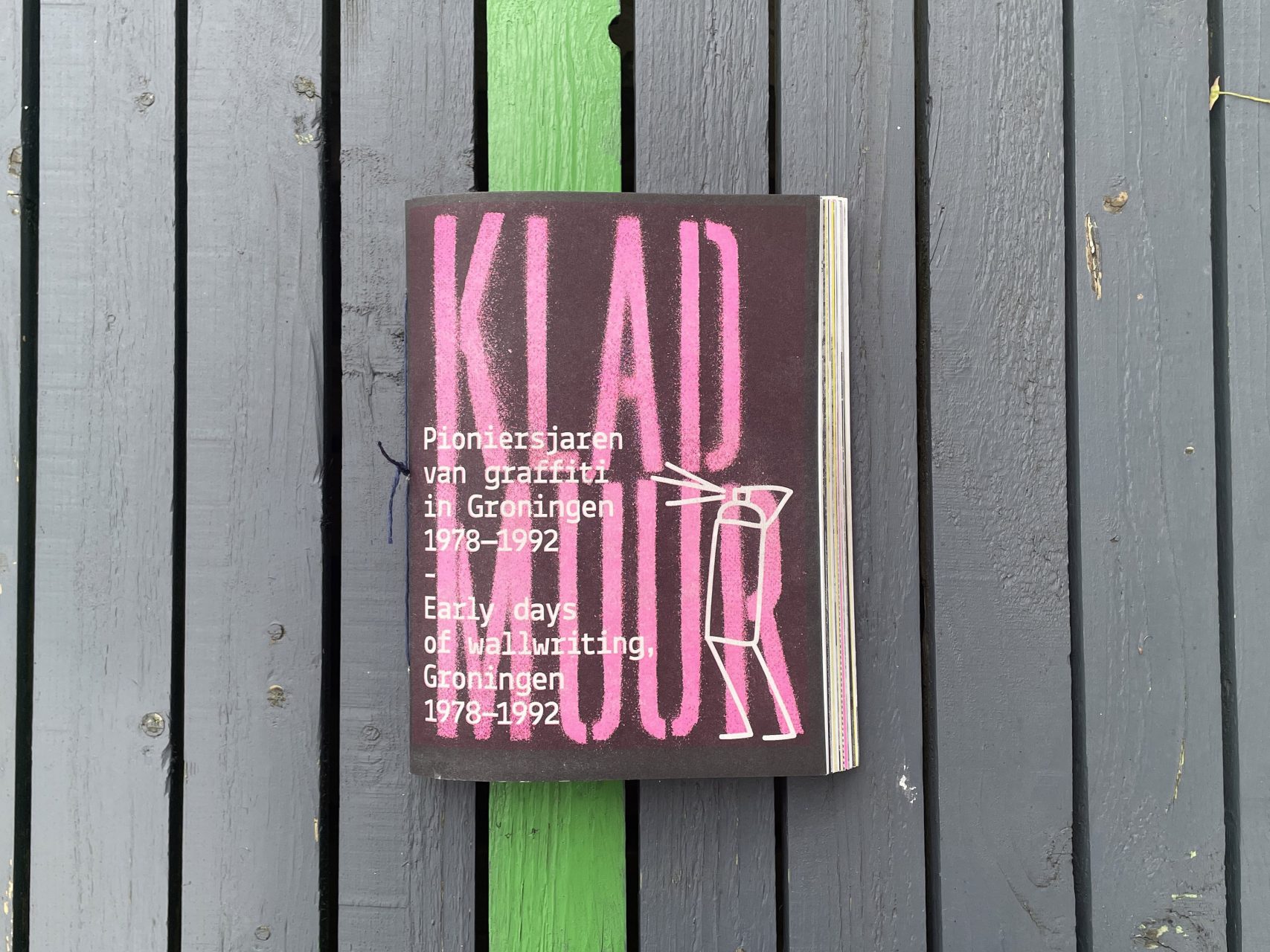 In the 1980s, the city of Groningen had a lively graffiti scene: an artistic movement that grew out of subcultures such as punk and hip-hop. for kladmuur we transformed 20,000 sheets of paper into a hand-bound book. the book was printed in four colours on our riso printer. with this we tried to deliver a unique object with an analogue feel.

INFO
Softcover book, hand-bound
176 x 240 mm, 184 pages
Riso printed inner pages on 90 grams EOS 2.0 paper & 120 grams Colorplan "Factory Yellow" paper
Digital printed fold-out poster on 90 grams Paperwise paper
Riso printed cover on 200 grams Favini Crush "Citrus" paper
Cahier stitch binding
Edition of 500
CONCEPT
Hugo Engwerda & Timo Meester
DESIGN
Timo Meester & Roald de Jong
PRINTING & BINDING
Chemistry Printshop
Enemies like the weather, rival artists and the cleaning service make up for the usually fast disappearance of freshly produced graffiti. This project started with curiosity about the disappeared beginnings of graffiti in Groningen; on the shoulders from which giants does the current graf and streetart scene stand? Where did local graffiti originate, who where the first writers and what was their motivation to get up? This publication is a search that got out of hand for forgotten kings and lost archives. The result is an (incomplete) overview in which the past comes alive. It's also a dedication to many infamous but disappeared writers. Some old tags are still visible today but they are getting lesser and lesser, and are almost gone. Let's learn something from these old heads!