BACK TO PROJECTS
The Jaunt
Book · CP012 · 2019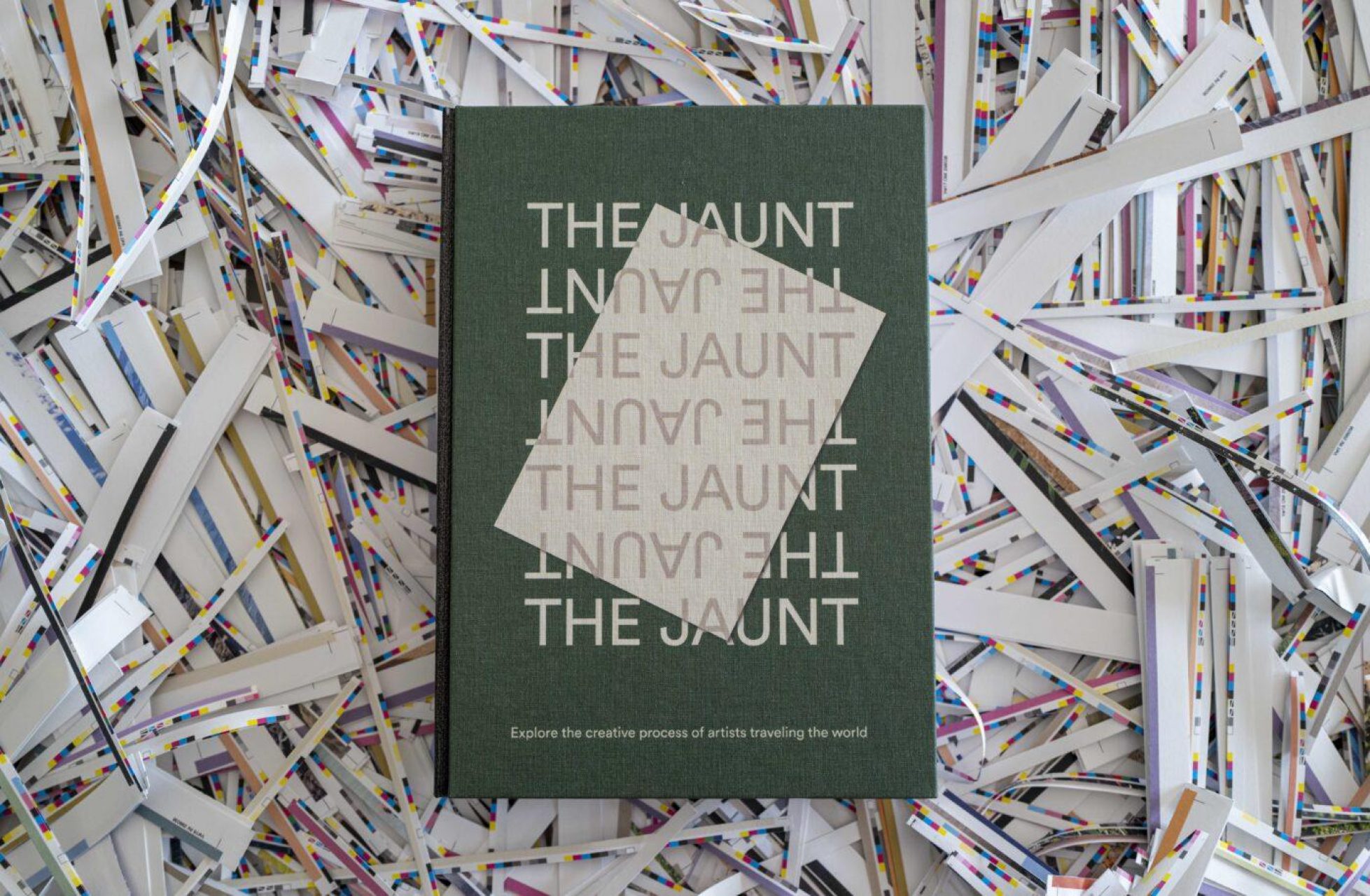 The new and second book from the Jaunt documents the creative process of 40 artists traveling all over the world. During these 40 inspiring trips the artists take photo's, write stories, draw in their sketchbooks and eventually make a design for a limited edition artwork. The book chronicles each stage of this process.

INFO

Hardcover book
170 x 240 mm, 324 pages
Offset printed on 120 grams Munken Crystal Rough paper
Offset printed linnen cover in 4 different designs
Embossed spines made with Winter & Company metal mesh paper
3 special artist editions limited to 250 numbered copies
ISBN 9789083022130
GRAPHIC DESIGN
Jimme Bakker
BOOK DESIGN
Roald de Jong
GET THE BOOK
The concept is simple: The Jaunt finds an artist and send them on a trip to anywhere in the world that they have never been before. The artist then soaks up all of the local impressions and inspirations at their destination. From freshly brewed local coffee to small boutiques, neoclassical architecture, overcrowded tourist sights or whatever else comes across their path. The artists also document their adventures and impressions in a travel blog that can be followed online, which gives even more insight into the artist's perspective. Each destination and artist is different, making each trip truly unique.
Together with three of the artists we worked on three special edition versions in an edition of 250. Parisian based illustrator Tom Haugomat who visited the island of Yakushima, Japan translated the grandness of nature in to the design for his special edition book, Chicagoan painter Laura Berger who travelled to Lima, Peru designed a balanced cover in her well recognizable color palette and Atlanta based artist Hense who travelled to Ring of Kerry, Ireland used some colorful shapes to design his limited edition cover.