BACK TO PROJECTS
Bouke Bruins - Boyscout Designer
BOOK · CP003 · 2018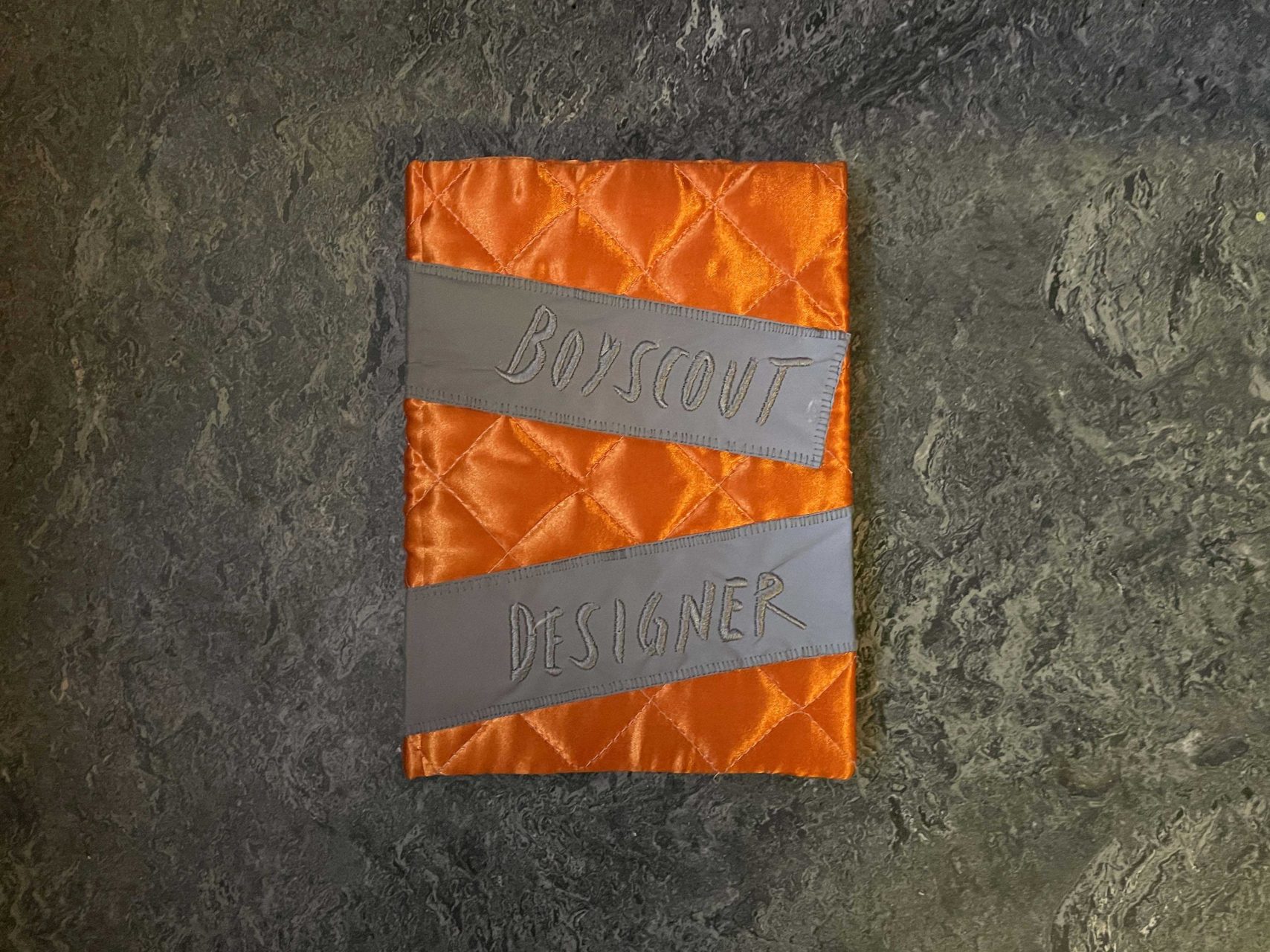 The frayed edges of public space are Bouke Bruins' working area. In the project 'Boyscout Designer', he brings the worlds of design and scouting together by means of playful interventions.
INFO
Hand-bound Hardcover book

14,8 x 21,0 cm (5,83" x 8,27"), 120 pages

Digital printed inner pages on 120 grams Bio-top paper
Orange reflective fabric cover, with embroidered details
Edition of 20
GRAPHIC DESIGN
Bouke Bruins
BOOK DESIGN
Bouke Bruins & Roald de Jong
PRINTING
Chemistry Printshop
The starting point is the fact that the (over)design of public space leads to extreme regulation, which makes its users passive. Scouts, on the other hand, learn to face their environment actively and responsibly. For Bouke Bruins, Boyscout Designer is a model for examining his role as a designer. Together with Bouke, we made a hand-bound book to summarise the project.
Together we make public space a better place!
The Boyscout Designer knows how to bend rules for the benefit of his design, works from the user's point of view, ensures that he is involved in the community for which he works, travels to villages and cities, and keeps his eyes open for new initiatives, places, objects and services. As a Boyscout Designer, he shares his experiences online and offline and combines design with research. The Boyscout Designer makes guerrilla interventions that provoke reactions in the city of Eindhoven, for a more cheerful, more stimulating and better utilised public space. Moreover, Boyscout Designer is developing into a movement: a network of users and designers who together pursue a 'bottom-up' use of public space.