BACK TO PROJECTS
LOST.OPTICS - LOST 004/2022
FINE ART PRINT · CP032 · 2022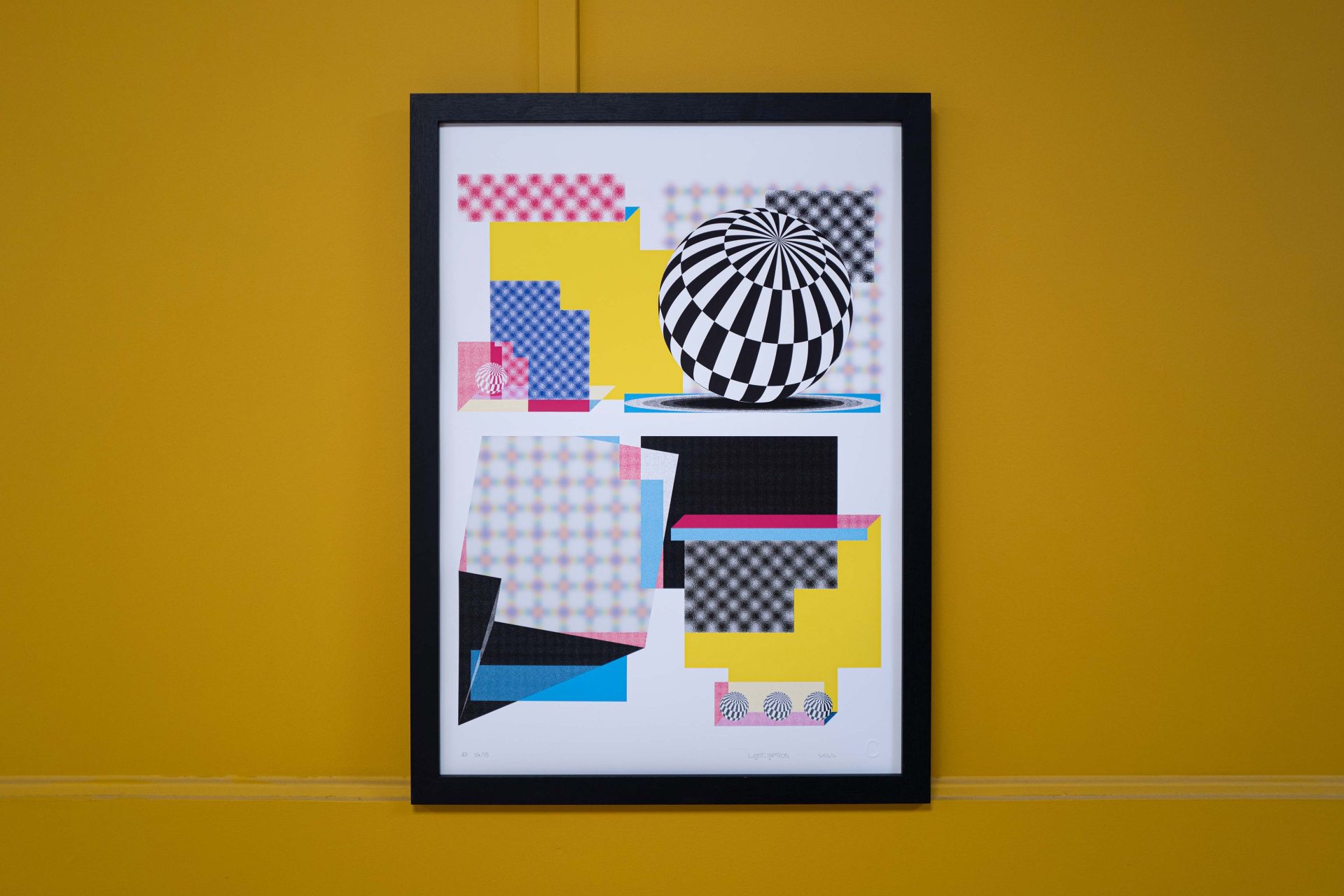 Lost.Optics started writing in the streets of his hometown (Bucharest, Romania) back in 2001, but it was ten years later when his career started to kick off. His work is based on his sense of experimenting, urban exploration, as well as his love for geometry, always trying to give more potential to decaying industrial spaces with different surfaces and textures.
LITHOGRAPHY
Roald de Jong
PRINTING
Chemistry Printshop
INFO
50 x 70 cm (19,7" x 27,6")
Printed on 270 grams Velvet fine-art paper
Edition of 30 + 5 AP's
Signed and numbered by the artist
Frame not included
GET THE PRINT
Since we met in 2017 at the graffiti festival "Step in the Arena" we have been running around with the idea of a collaboration. Now that we are a few years down the road, we both work independently and our work is well aligned, it was finally time to start our first collaboration.
The print we made is 50 x 70 cm (19,7" x 27,6") and is printed with (12 colors) archival ink on 270 grams velvet fine-art paper.

Chemistry Publishing's art prints are locally printed in Leeuwarden, The Netherlands with great care of detail and quality.